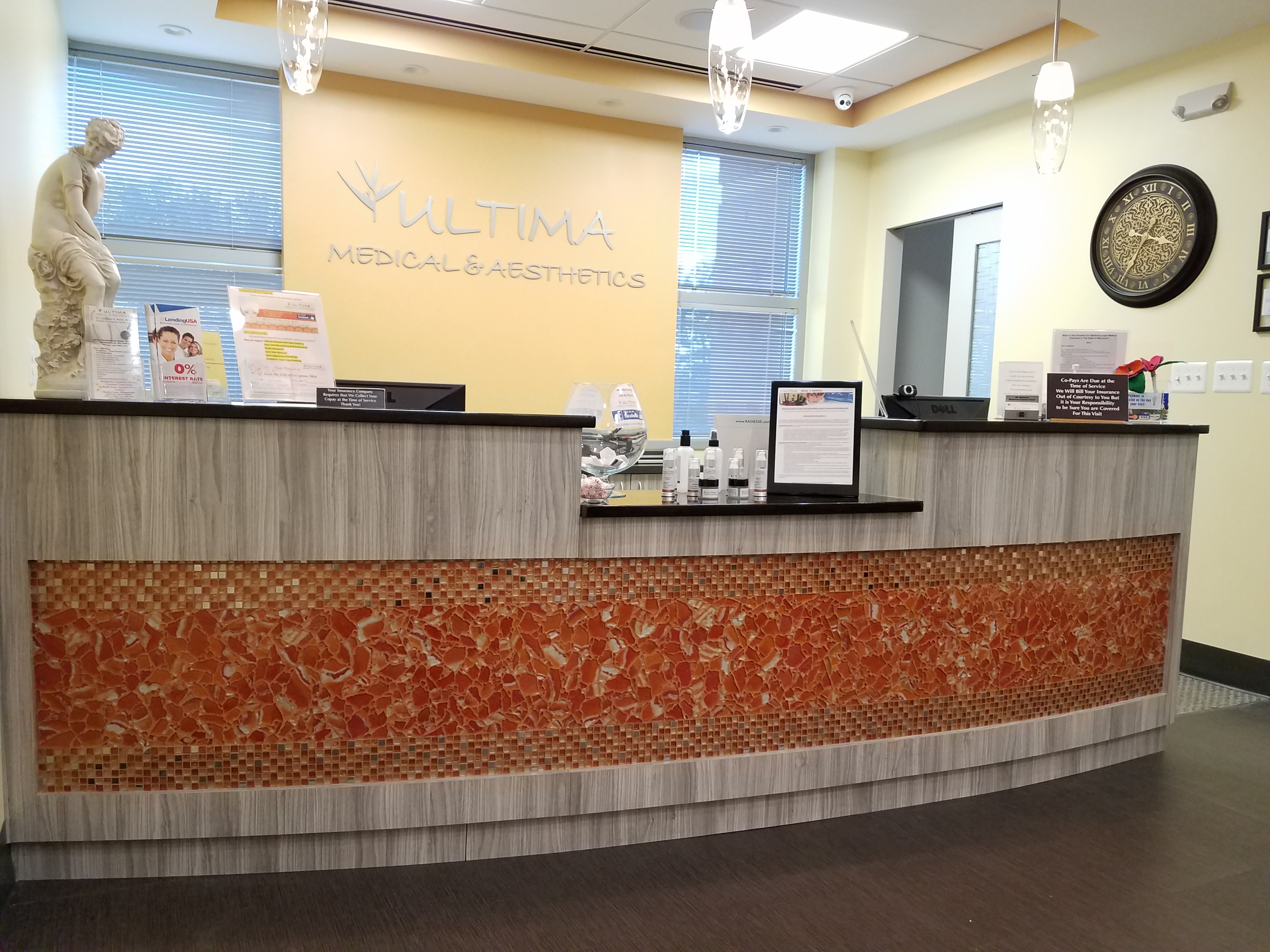 High-Quality Medical & Aesthetic Care in Germantown
The health of you and your family is important, so you want the highest quality medical care available. The team at Ultima is here to help whenever you need us, just make an appointment today.
It isn't just about feeling good; it's about looking good too. Speak to us, and you don't have to look anywhere else for experts to care for both your health and your cosmetic needs. At Ultima, we have been providing expert service in both areas since 2004. You can benefit from a state of the art medical environment which goes hand in hand with the personalized patient care that will make you feel secure and relaxed.
If you live in Germantown and are looking for excellent treatment in aesthetics, we are here to help. Call us on 240-686-1122, and we'll discuss your needs with you, together with how we can offer a high quality combined service by dealing with your health concerns as well.
So, what sort of things can you get help with at Ultima? We provide expert primary health care, including sick visits and preventative medicine. If you're more interested in a high-quality service in aesthetics that's no problem. Contact us, and we'll discuss how we can help with SmartLipo, Botox, and treatment for spider veins. For a full range of healthcare services and aesthetic services Ultima has been providing a top quality service in the Germantown area for over a decade; don't miss out on our expert care, make an appointment today.