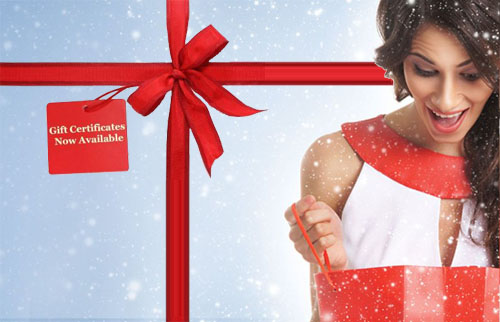 Promotions
Throughout the year, we have several monthly and special holiday promotions for our aesthetic services.
To find out more about our current or upcoming promotions; please call the office at 240-686-1122 or
check our facebook posts @ Facebook.com/UltimaMed
Beauty Bucks Referral Program
One of the best compliments you can give us is referring your family and friends to us.
As a "Thank you" token for your kind referrals, we are excited to offer our Beauty Bucks referral program.
For each referral you send our way, we will send a Beauty Bucks voucher your way!
The more you refer, you more Beauty Bucks you earn!
Beauty Bucks can be applied towards any aesthetic service offered at Ultima Medical & Aesthetics!
Monthly Raffle Drawing
Want to win a product or service?  
Like and Follow us on Facebook.com/UltimaMed and receive an automatic entry in our monthly drawing for a chance to win a free gift!
If you are not our current patient, please be sure to call us at 240-686-1122 or email us at info@UltimaMed.com and let us know you have liked and  followed us and we will add you in the drawing.
Gift Certificates
Know someone who would love the Gift of  Beauty? 
We have gift certificates available in all denominations for purchase towards any aesthetic service or product offered at Ultima!
Certificates are non-refundable and valid for 12 months from the date of purchase unless otherwise specified.
(Please remember to place your gift certificate in a safe place as Ultima is not responsible for lost, stolen, damaged, or misplaced certificates).
       May we suggest:
Simply call (240) 686-1122 or stop by to purchase the perfect

"Gift of Beauty"

!