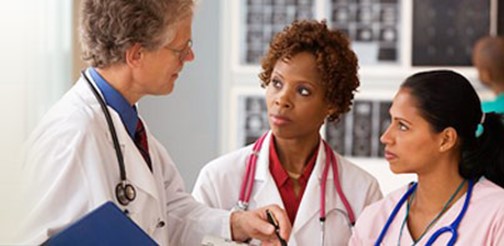 Comprehensive Primary Care from a high quality provider
You want the best primary healthcare you can get for you and your family. Ultima provides a range of high quality healthcare services that ensures you get the standard of care you need.
You benefit from our state of the art healthcare facility where we have a secure and convenient Electronic Medical Records system. You get the additional benefit of our center being located next door to the Shady Grove Radiology Department. Here you can have access to radiology services for X-ray, Ultrasounds, CAT scans, MRI scans, DEXA scans and Mammograms; all within walking distance of Ultima Medical & Aesthetics.
Experienced preventative medicine provision
If you want access to the latest in preventative medicine, we can help. We know that the best way to treat health problems is to prevent them from developing in the first place. We offer state of the art screenings for cervical cancer, prostate cancer, colon cancer, hypertension, high cholesterol and diabetes, as well as mammogram and DEXA scan referrals.
Experienced and professional primary care
Even the healthiest person is likely to experience some kind on chronic or acute illness in their lifetime. When this happens to you, Ultima is here to provide the high quality primary healthcare you are looking for. We regularly treat a variety of illnesses and health conditions including but not limited to;
High blood pressure
Common colds
Diabetes mellitus, type 1 and 2.
Heart disease
High cholesterol
Thyroid disorders
Depression
Asthma
Bronchitis
Sexual dysfunction
Kidney and bladder infections
Acid reflux
Gout
Arthritis
Skin disorders
Osteoporosis and much more.
You will benefit from being seen at short notice (usually the same day) if you have an acute illness such as a common cold, flu, eye and ear infections, sinus infection, pneumonia, sexually transmitted diseases or cuts that may need suturing.
What other top quality health services can you get from us?

You may not necessarily be ill to require our help. Ultima Medical & Aesthetics provide many health related services.
Weight loss management
Contraception
EKG
Physical exams (school, sports and work)
Collection of blood samples
Pap smears
Urine tests
Immunizations (including flu, pneumonia, tetanus,

hepatitis and travel vaccines).

CDC Recommended Vaccines: https://www.cdc.gov/vaccines/vpd/vaccines-age.html
Specialist healthcare when you need it
There may be times when you have health problems that require specialist treatment. Ultima works with a number of specialists in the area that can provide this care for you.
Request an appointment online or call (240) 686-1222. We will do our best to accommodate you.